Grey Stone Patio in Rathgar, Dublin
Town / Area:
Rathgar, Dublin, Ireland
Type of work: Patio Slabbing → Concrete Slabbing, Patio Slabbing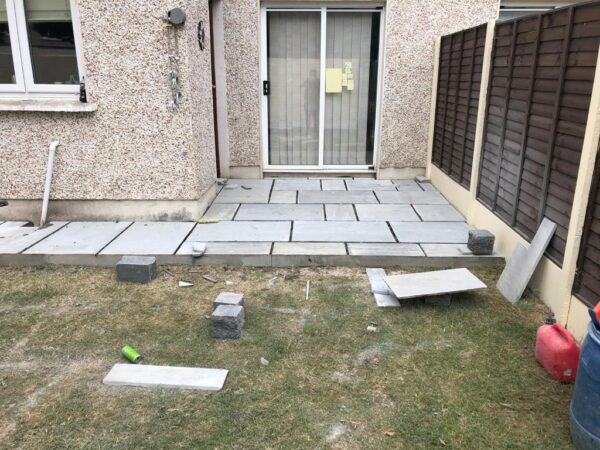 Preparation Summary:
Dug out and removed the area, Supplied and installed 804 stone base, Supplied and installed membrane sheeting, Installed new kerbing set in concrete
Slabbing Installation
Laid down a concrete bed, Laid down slabbing on top of the bed, Mortar jointed the slabbing
This stone patio has been installed by Phoenix Driveways in Rathgar, Dublin.
First we dug out the original patio. Then we laid down a new hardcore foundation with a heavy-duty membrane sheeting underneath and compacted it.
We laid both parts of the patio with the same Greystone slabs and enclosed them with Charcoal Granite borders.
To seal the job, we cemented all the spacing in between.
Check out our website to find more info about our patio services in Dublin. You can call Phoenix Driveways at 01 697 2087 from 9 am to 6 pm, Monday to Saturday to get your own patio transformed.
More Work In: Rathgar, Dublin, Ireland