Landscaping Dublin
We provide unbeatable on all our landscaping services, ranging from new lawn installations to wooden fencing, artificial grass and more in Dublin.
GET A FREE ESTIMATE >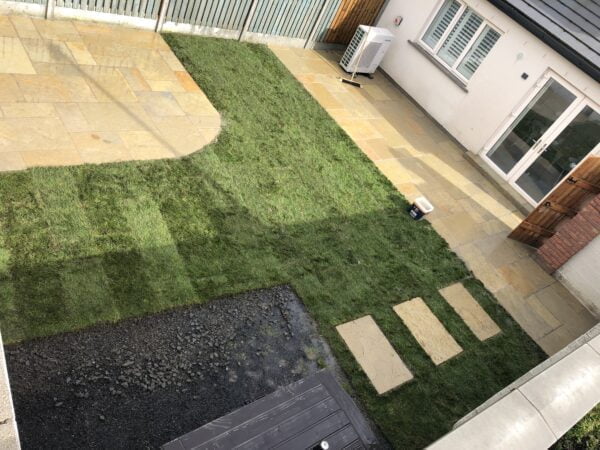 Landscaping Contractors Dublin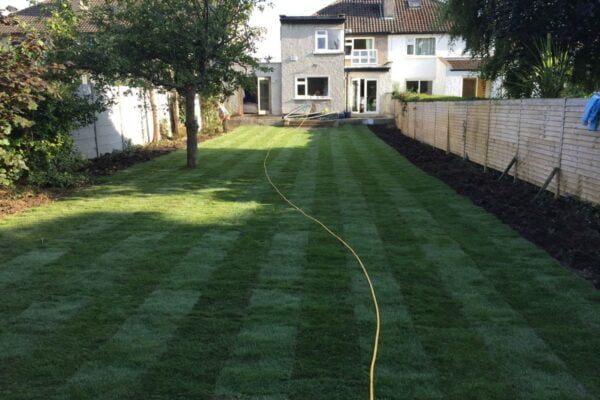 We provide a range of landscaping and gardening options throughout Dublin. We aim to cater our service to suit any budget. Ranging from patios and lounge areas to landscaping and lawn replacements. Expert patio contractors in Dublin. If you would like to know more about a particular service click the relevant link.
Our 5-year written guarantee covers all the work installed by us. We carry out all our patio and garden area work to a high standard. Giving 100% attention to each and every project. From large to small. We use only quality products for patio and garden areas to ensure a vibrant and durable finish. Examples of previous work and references are available.
Getting the right landscape contractor in Dublin for your home can make the difference between having a garden or patio that will last for many years or starting to fail immediately. The right contractor can suggest options and designs, create functional and safe outdoors areas in your back garden.
With your garden area, you can choose to be as creative as you like. It can require maintenance regularly to virtually no maintenance all year round. We can provide options on the different types of patios, what requires regular maintenance and what will flourish all year round. Removing trees and hedges, installing wooden fencing and more.
Our landscaping services include:
Roll on turf lawns
Artificial grass installations
Bricklaying
Wooden fence installations
Tree topping
Hedge removals
Flowerbeds
Why not call Phoenix Driveways and Patios today on 01 697 2087 for a free no, obligation estimate from our landscaping contractors? We guarantee a top-quality service at an unbeatable price.
RECENT
Landscaping Dublin

WORK

Why Choose Us?

5 Year Installation Guarantee

Public Liability Insurance

Over 20 Years In Business

No Project Too Large or Small

Schedule A Free Quote
Want to talk with us about a project? Please fill out the form below and we'll contact you within 24 hours or call
01 697 2087