Patio Installations
Patio Contractors Dublin. Patio and Garden Areas Installed Expertly and At Affordable Prices. Garden Paving, Flagstones, Indian Sandstone, Slate and More...
GET A FREE ESTIMATE >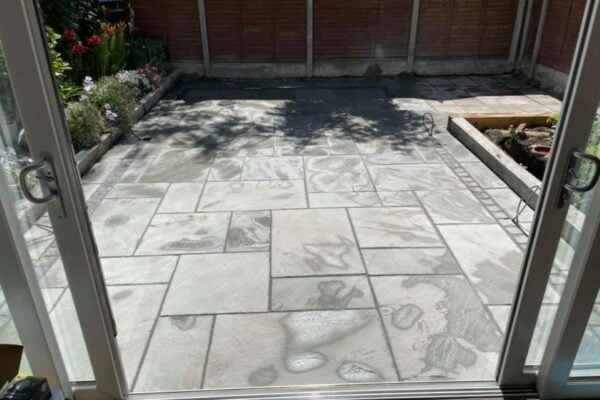 Patio Builders Dublin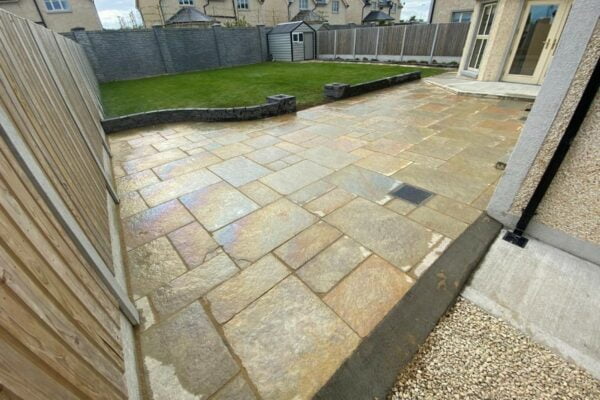 If you are considering redesigning or building a new patio in Dublin, Phoenix Driveways and Patios would love to help.
Our expert patio contractors can build your patio or garden area stylishly and affordably. Offering free quotations and affordable prices. Patios tailored to your budget and created using natural stone, sandstone, limestone, slate, granite or garden paving products from Kilsaran and Tobermore.
All our patio installations are covered by a 5-year installation guarantee. Only quality materials used to ensure a long lasting and vibrant patio area. We can extend your garden area, replace your old patio or add to an existing patio or garden area. Our team is a 3rd generation company that has been installing garden and patio areas to high quality throughout Dublin for over 20 years.
Our team is a 3rd generation company that has been installing garden and patio areas of high quality throughout County Dublin for many years.
Our patio installation options include the following:
Patio paving
Concrete slabbing
Flagstones
Porcelain
Granite
Sandstone
Limestone
You can see more examples of the types of patios we can fit by viewing our porcelain patio tiling or our sandstone patios.
Natural stone products are more expensive than standard garden paving or manufactured flagstones. The value comes from the way natural stone will always hold its colour and style. Manufactured products will slowly, over the years, lose some of their colouring.
Power washing a natural stone product will return the stone to its original colour and finish.
We can help you pick a style and a colour for your patio, along with a fully itemised quotation highlighting the installation, the cost and the estimated time frame for your patio installation in Dublin.