Artificial Grass Dublin
Artificial grass provides not only an excellent low maintenance option for any garden in Dublin, it is hard wearing, permeable and makes a great choice for owners with dogs that want to keep their lawn looking pristine all year round.
GET A FREE ESTIMATE >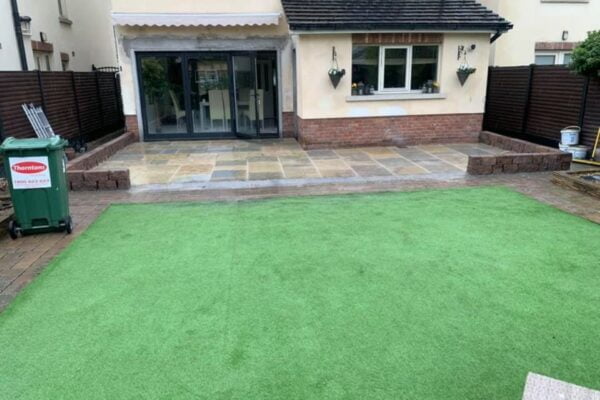 Artificial Grass Installers Dublin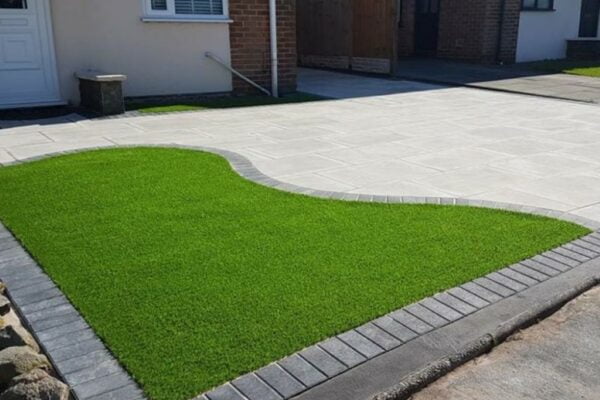 If you want a low-maintenance option for your garden in Dublin, we highly recommend artificial grass aka sythentic grass.
Our team sources and installs a wide range of fake grass options which range in texture and blade length which is guaranteed to suit any type of lawn in Dublin.
It makes an excellent option for people who have dogs as well.
As a small, family-run business with over 20 years of experience, we take pride in delivering exceptional artificial grass installation services.
We offer the best quality service for fitting artificial grass, focusing on customer satisfaction. We offer free surveys for your convenience, making the process of transforming your lawn into an attractive artificial grass area as smooth and hassle-free as possible.
During our free visit, we can bring samples to help you pick from our excellent range of artificial lawn choices and explore our other installation options to find the best artificial grass solution for your needs. We're committed to delivering the highest quality of service and craftsmanship, and our team is always on hand to provide expert advice and guidance.
For other gardening options, view our wooden fencing services or roll on turf lawn installation choices.
If you're interested in our services, call us on 01 697 2087 to learn more about how we can enhance the beauty and functionality of your garden. Get a luxurious garden lawn with an incredibly realistic natural look and low-maintenance installation in County Dublin, perfect for year-round use in any shaded areas where real grass may struggle to grow.