New Driveway Installed Near Aviva Stadium in Dublin
Town / Area:
Dublin, Ireland
Type of work: Paving Work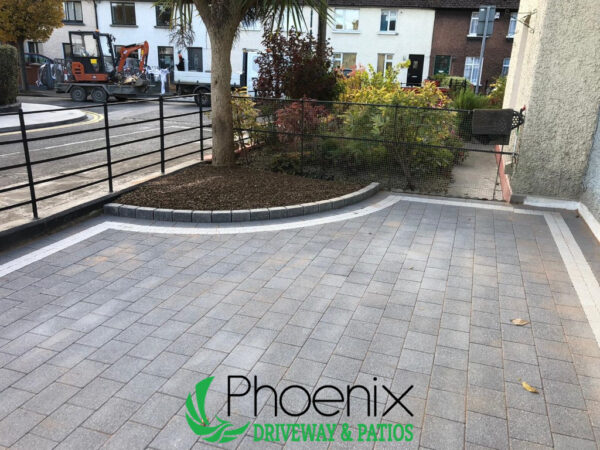 Preparation Summary:
Dug out and removed the area, Graded off the surface, Supplied and installed 804 stone base, Built new flower beds, Retained flowerbeds with edging
Paving Installation
Supplied and installed a sand / grit base for laying paving, The paving used was Corrib paving, Laid the paving in a staggered/random pattern
Main Colour: Black Granite
Border Colour: Silver Granite
Here is another beautiful driveway installation by Phoenix Driveways. This driveway was installed near the Aviva stadium in County Dublin. We excavated the entire front garden area and built a new driveway.
New base foundation with a sand base to lay the paving on. The paving was a silver granite border and a charcoal granite main colour.
Call Phoenix Driveways today to book a free estimate on installing a driveway in Dublin.
More Work In: Dublin, Ireland